The ultimate responsibility for the management of Your Voice Advocacy rests with a Management Committee of trustees/directors (The Management Committee).
Carl West
Treasurer
Carl is YVA's longest standing Trustee and has provided sound financial advice over many years.  He currently works for the accountancy firm Gordon Down in Swansea.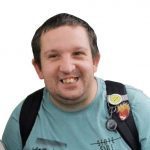 Robert Morris
Trustee
Robert Morris is from Port Talbot. Robert has epilepsy and has been working as a volunteer with Marie Curie and Your Voice Advocacy for 2 years. He enjoys working as a team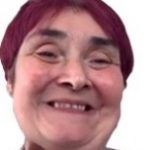 Lisa Davies
Trustee
Lisa Davies lives in Neath and became a trustee because she wants to help other people. She likes dancing, arts and crafts especially diamond art and pin art. She takes things as they come and does not let anything get her down.
Eugenie Jenkins
Trustee
Eugenie turned away from a career in administration to retrain in the field of Alternative Medicine, setting up her own business and teaching therapies to others.  Now retired, Eugenie continues to practice as a volunteer with SCVS Involve, working with adults with a learning disability.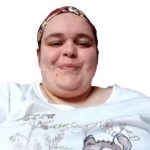 Kelsey Shaw
Trustee
Kelsey Shaw lives in Neath Port Talbot. She loves getting out of the house, dancing and arts and crafts. She has epilepsy and loves being a volunteer for Your Voice Advocacy. She became a trustee because she loves working as a team.
Richard Williams
Trustee
Richard lives in Penlan, Swansea and has been very active in the local learning disability community over many years. He also doubles as YVA's Membership Officer helping to boost our membership to over a hundred in 2019.
Rick Wilson
Trustee
Rick is Chief Executive of Community Lives Consortium which supports disabled people to live the lives they choose in the communities of South West Wales, with his support Community Lives Consortium has become one of the largest user-led support organisations in Wales. He is a founder member of the Co-production Network for Wales has a Masters Degree in Action Research and is a qualified social worker with over 30 years experience.  
Adelaide Morgan
Trustee
Adelaide brings an extensive knowledge and experience of governance at the board level from the private, public and third sectors.  She was the Founder of the Life Map Planners programme which enabled positive achievements with vulnerable and at-risk children and young people. Adelaide is strongly committed to social justice and passionate about the eradication of child poverty. She serves on the board of School Governing Bodies and various Trusts.  
"I am passionate about children and young people with lifelong commitment to ensuring eradication of child poverty. In a world where there is abundance, Every Child should be given hope, encouragement and support to reach their full potential. – It is the least we can do."
If you would like to contribute to the work of Your Voice Advocacy by becoming a Trustee then find out more by gong to the Contact page and getting in touch with our Project Coordinator.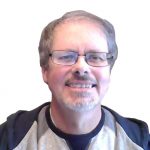 Bill Williams
Project Coordinator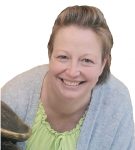 Sandi Mitchell
Peer Advocate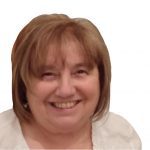 Marion Lowther
YOLO Peer Development Worker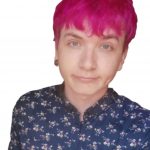 Alex Hills
YOLO Peer Development Worker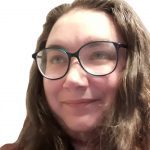 Louise Peck
WGPF Development Worker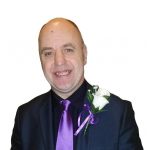 Neil Williams
WGPF Development Worker